Diesen Beitrag gibt es auch auf:

Deutsch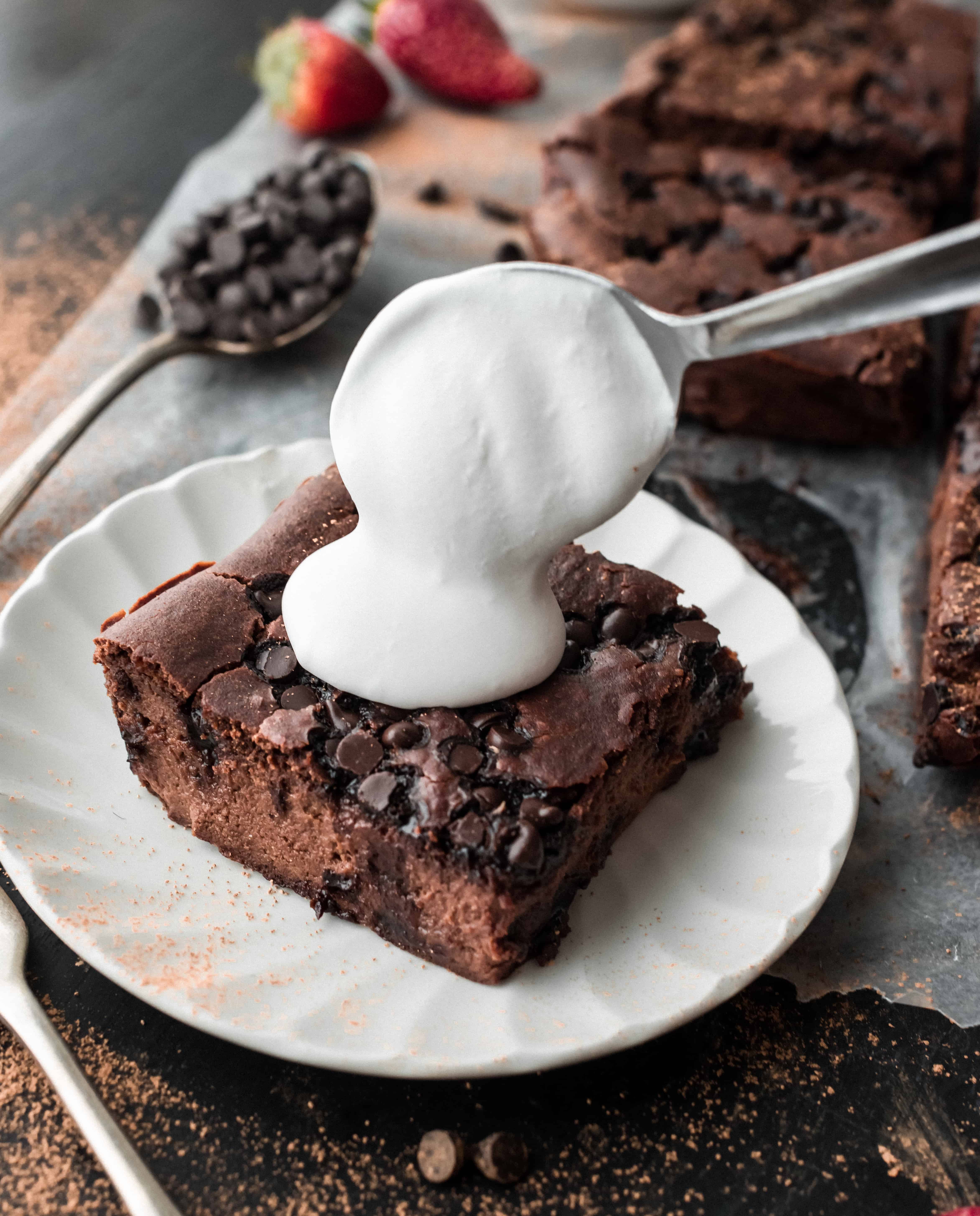 If you're looking for a chocolaty, decadent and rich treat these Beans Brownies are perfect for you. They're easy to make, you literally have to put all the ingredients in a food-processor, blend until smooth, pour into a brownie-pan and bake! And you know what? After you've done that, there's hardly anything to clean! How awesome is that ?!
These Brownies are not only delicious they're also healthy. I'm saying this because they are gluten-free, refined sugar-free (if you use coconut sugar) and they come packed with lots of fiber and nutrients.
Why Butter Beans?
The main ingredient of these brownies are butter beans. These amazing beans are perfect to replace flour. They have a creamy texture and a neutral taste. They're also a a great source of fiber and protein, which is always a good thing, right?! And no, these brownies do not taste like beans at all, trust me!
Can I leave out the Applesauce?
Short answer: no. Applesauce is an egg-replacement which means it's great for binding. But applesauce is not only great for this reason, it also allows us to reduce the amount of sugar in the recipe.
What kind of Chocolate Chips should I use?
I personally don't have a favorite brand, just pick a high quality chocolate chips and you'll be happy. Be aware that not all brands are vegan, so be sure to check if milk is added or not.
Butter Beans Brownies: Baking Time
Be aware that baking time may vary. Bake the brownies until the edges are browned and the center is completely set.
If you try this recipe, let me know! You can leave a comment, rate the recipe, and don't forget to tag a photo #vegaliciously on Instagram! Buon appetito!
---
If you have Pinterest, feel free to pin the following picture and to follow me by clicking here 😌